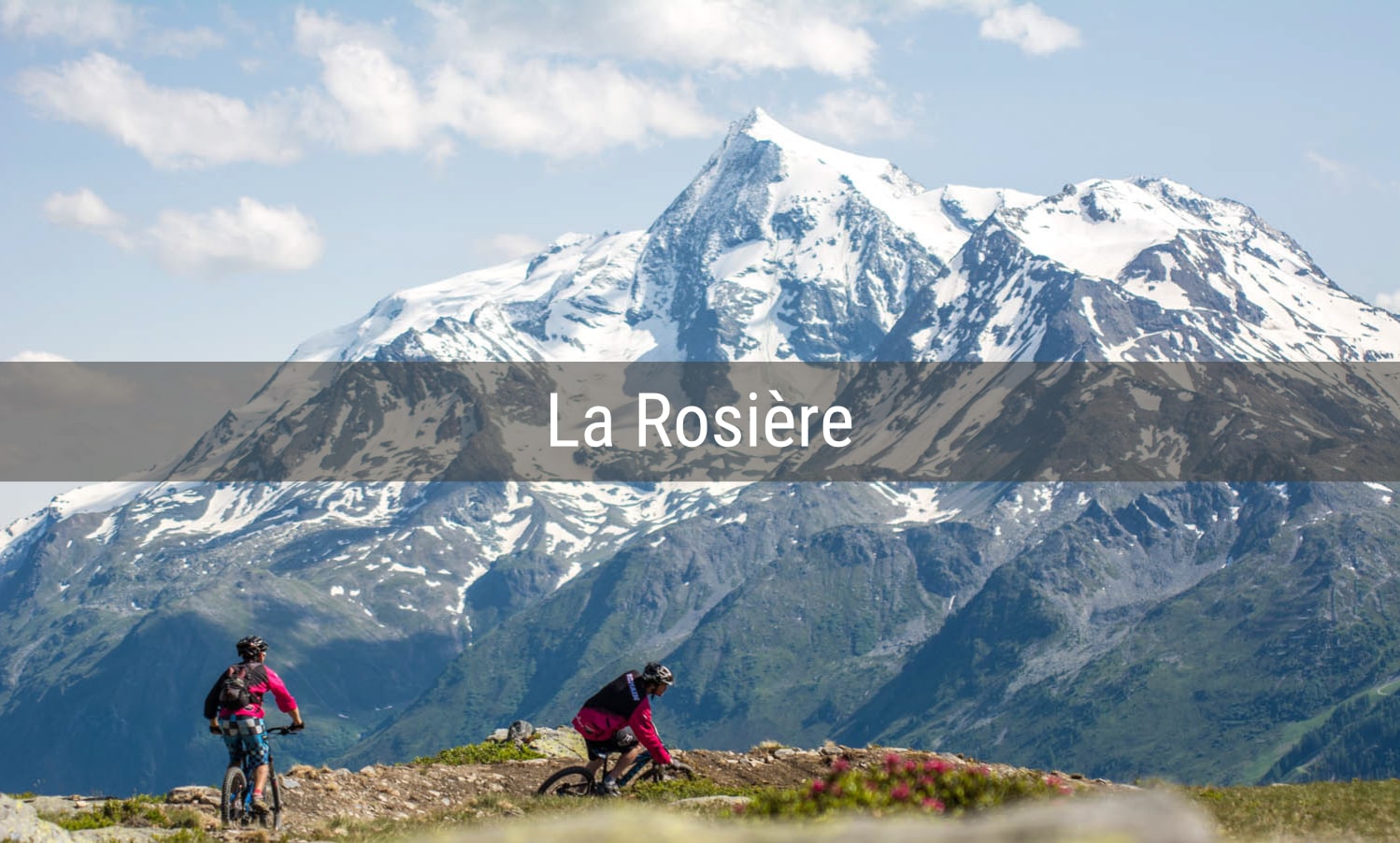 THE MOST ITALIAN OF THE FRENCH RESORTS
Perched at an altitude of 1850m, a few minutes from Italy, La Rosière is considered a precious pearl of the Haute Tarentaise, with a full south view at more than 180°.
Wood, lauze and stone mark the architectural landscape of this typically Savoyard resort, shaped by craftsmen attached to their "country" and respectful of traditions. Here, the welcome is warm and family friendly.
Since winter 2019, La Rosière, thanks to the evolution of its ski area, has changed its size to become part of the closed circle of the major French ski resorts. Indeed, the opening of Mont Valaisan, with its highest point at 2800m altitude, has allowed this repositioning and gives a new image of La Rosière.
THAT SHINES FOR DIFFERENT REASONS :
• Its exceptional snow cover
During the winter of 2018, La Rosière-Espace San Bernardo accumulated more than 11m of snow. Only a few kilometres as the crow flies from Mont Blanc and the Col du Petit Saint-Bernard, the resort benefits from favourable weather flows that guarantee it an excellent snow cover from mid-December to the end of April and make it one of the most snow-covered areas in the Northern Alps.
Balcony of the Tarentaise, La Rosière offers a south-facing view at more than 180°. A unique privilege for skiers who enjoy the sunny slopes from sunrise to sunset.
• His Franco-Italian field
The Espace San Bernardo, unique in the Northern Alps, has been linking La Rosière to La Thuile (Valle d'Aosta-Italy) since 1984. A journey at the end of the spatulas to discover on skis, new panoramas and another culture that is both close and so different.